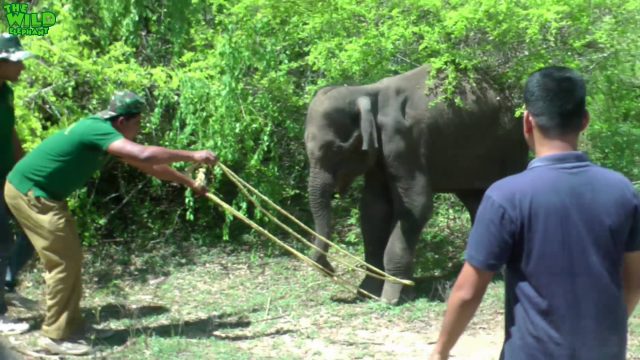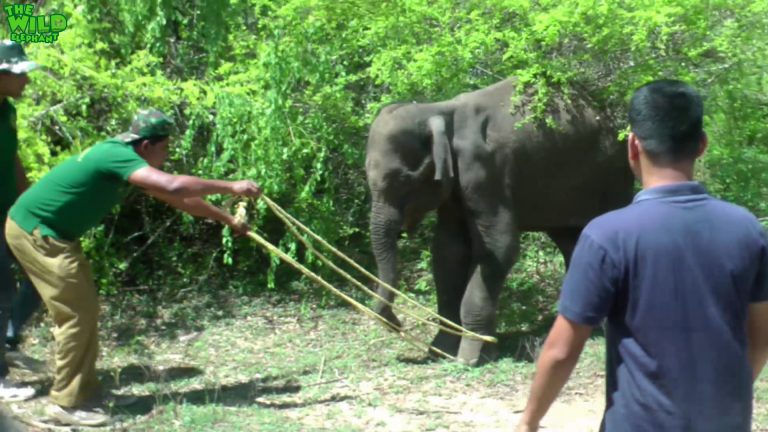 Saving a Young Elephant from "Hakka Patas": Humans are kind
---
In the beautiful island of Sri Lanka, Elephants roam the streets and through village areas freely in many regions of the country. The small island nation is full of elephants that are loved by most of the inhabitants of the island. Most educated in the country are continually fighting corruption and animal abuse especially towards the treasures that elephants are to the state as Sri Lankan elephants are known as the largest and the strongest among Asian elephants.
However, around farming villages where elephants raid crops, many conflicts are happening that have caused casualties to both sides. They have set a lot of fences and electric fences with barriers around many villages and farmlands around national parks and many massive forest reserves. For some villagers and farmers, this wasn't enough. They developed this highly effective explosive trap named "Hakka Patas" that is a mixture of explosives usually hidden in vegetables and blows in the animal's mouth upon consumption. The elephant is moving really slowly, obviously in pains. The Hakka Patas has blown inside his mouth, and a big wound has appeared.
This young baby elephant is grieving and requires urgent medical support and treatments to it's would its mouth. It is not known for how long these elephant has been suffering from this case, but officers did spot it during a critical time.
Initially, the wildlife officers took their time and sedated the young elephant with the anesthetics. It took some time for this elephant to lose consciousness while they took that time to lure the elephant to a safer location away from the open area.
Officers knew that this elephant has been starving and needs urgent saline support and they proceeded to provide enough saline.
Officers later started inspecting this elephant to begin the cleaning process of the wound inside the mouth and also treated enough. The officers will take this young elephant back to safety since it requires proper care till its wounds are closed, and it should be given with soft wood under protection.
Watch the full video here