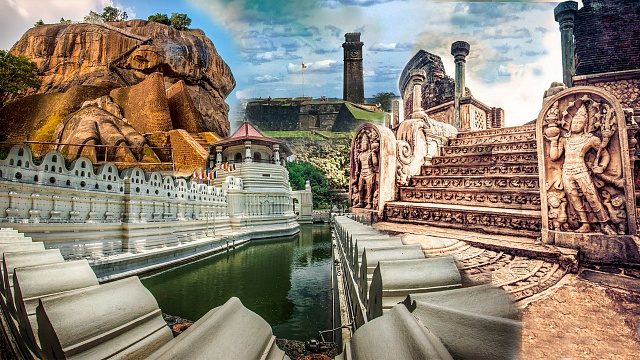 World Heritage Sites of Sri Lanka
---
How many UNESCO world heritage sites can be found in Sri Lanka?
Sri Lanka as a small island nation holds eight world heritage sites that are listed by UNESCO, namely, the ancient city of Polonnaruwa, ancient city of Sigiriya, golden temple of Dambulla, old Galle town with its fortifications, sacred city of Anuradhapura, the sacred city of Kandy, central highlands and Sinharaja Forest Reserve.
Sri Lankan History spans across 3000 years. Sri Lanka has a history of rich cultural heritage and culture. As a Buddhist country, Sri Lanka is known for its first Buddhist writings. In this article, we will look at eight with sites that are very important to the paradise island nation. What was the former name of Sri Lanka? It was formerly known as the Ceylon before it became an independent nation in 1948.
1) The Ancient City of Polonnaruwa
King Vijyabahu 1, who defeated the Chola invaders in 1070 was able to reunite the country once more under a local leader. He picked Polonnaruwa as the royal capital during his era under the Royal Kingdom of Polonnaruwa. As one of the best planned archeological relic cities in the country, it remains as a clean city full of green with a lot of ancient constructions such as the Parakrama Samudra (A massive lake built by men).
2) Sigiriya
Sigiriya is an ancient rock fortress with a city located in Dambulla in the Central Province of Sri Lanka. The site was elected by King Kasyapa during (477 – 495 CE) as his new capital. He succeeded in building his new capital palace on top of this iconic rock and decorated its sides with frescoes. It remains as one of the most important urban planning sites that came through the first millennium. It has some of the most sophisticated systems on surface/subsurface hydraulics that are working even today.
3) The Golden Temple of Dambulla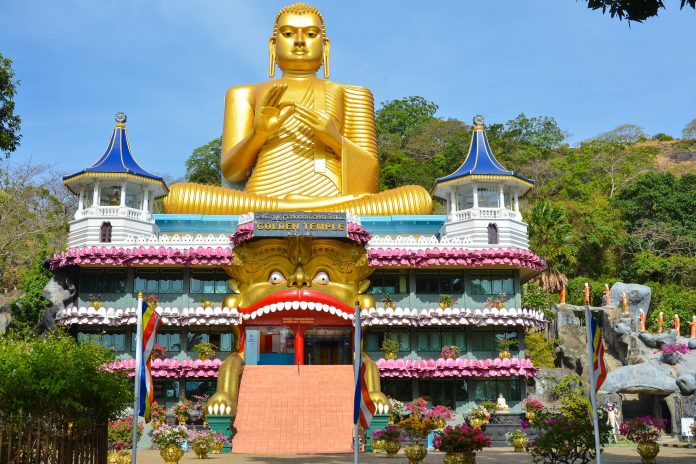 Also known as the Dambulla cave temple, Out of many cave system related to history, Dambulla cave temple complex is one of the best-preserved sites in Sri Lanka. Located in Matale district to the north of Kandy has a complex system of caves with rock towers about 160 meters above the surrounding plains. There are several paintings and statues of Lord Gautama Buddha and his life that is spread over five caves. The list includes 153 Buddha statues, three statues of kings and four gods/goddess statues in total.
4) Old Galle town and Fort
When Portuguese arrived in Sri Lanka, they built the Galle fort on the southwest coast of in 1588. After a century the Dutch heavily fortified it during 1649 onwards. Sri Lankan Archeological Department is praised for its extensive reconstruction work done to preserve the polished look of this site that dates back to more than 420 years. With a colorful history, the site has a multi-religious and a multi-ethnic population. It is a very famous travel destination for foreigners and must visit for locals as well.
5) The Sacred City of Anuradhapura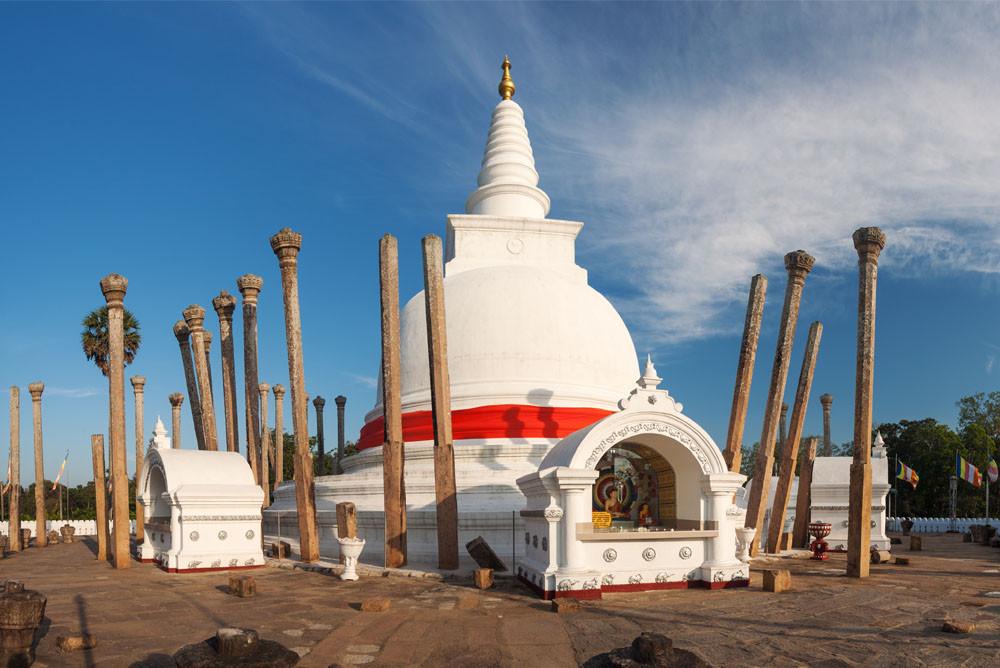 The city that served as the third ancient capital of the kingdom of Rajarata, towards Tambapanni and Upatissa Nuwara. The UNESCO world heritage site was known as the center of Theravada Buddhism for several centuries.
6) The Sacred City of Kandy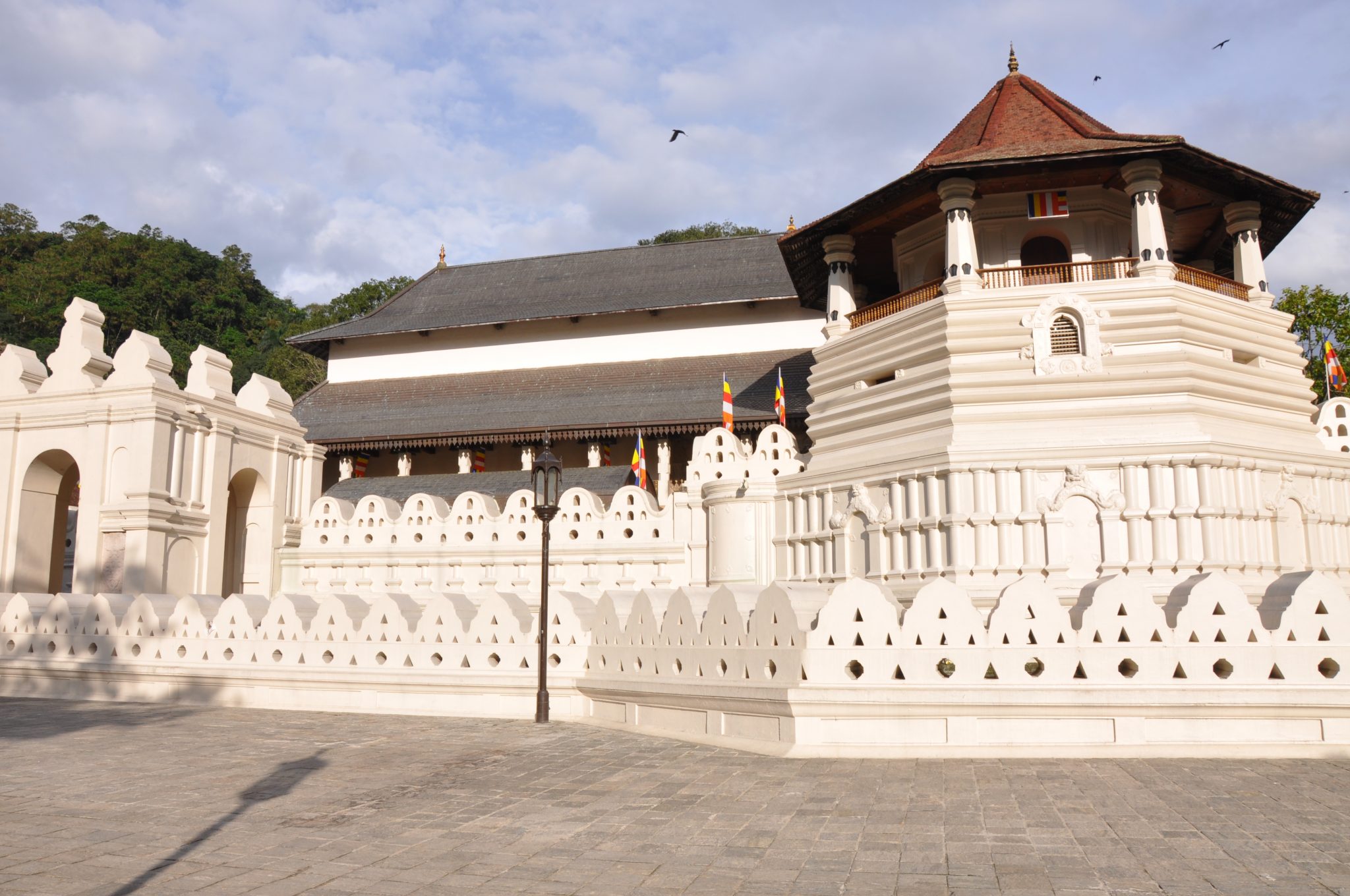 Kandy established by the King Vickramabadhu III during (1357 – 1374 CE ), also known as Mahanuwara is a major Sri Lankan city located in the central province. It is also known as the last capital of the ancient kings of Sri Lanka. Kandy is the home for The well known Temple of the Tooth Relic, which is one of the most important places of worship for Buddhists in Sri Lanka.
7) Central Highlands
As one of the recent listings together with Papahānaumokuākea Marine National Monument of Hawaii during the 34th World Heritage committee session in Brasilia, The Central Highlands of Sri Lanka comprises of the peak wilderness protected area, the Horton Plains National Park, and the Knuckles Conservation Forest. These are rainforests, where the elevation reaches 2500 meters above sea level.
8) Sinharaja Forest Reserve
"Sinharaja" forest reserve designated as a biosphere reserve is a national park in Sri Lanka. It is also known as the country's last viable area of primary tropical rainforest. The reserve is 21 km from east to west while it is 7km from north to south. It might not be large but its density for endemic species, trees, insects, reptiles, birds, and mammals make it a treasure trove for life.
Please read our easy to understand article about Sinharaja Forest Reserve here