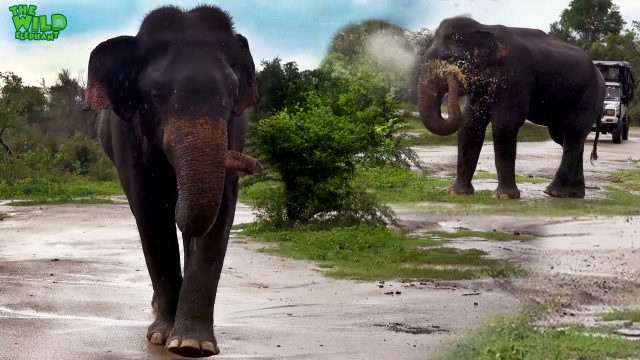 How elephants enjoy little things like the rain
---
The Udawalawe national park provides sanctuary to some of the less aggressive and peaceful Sri Lankan elephants in the region. The small island is full of elephants, and you will get a chance to see them around many places including in sanctuaries, temples, and in national parks.
How elephants enjoy little things like the rain-This video is about elephants and the behavioral patterns that show similarities in how some would enjoy during a rainy day. This elephant is undoubtedly enjoying the wet while playing around with mud holes around the national park roads.
Look at these Mid age Sri Lankan elephant enjoying its time with the mud holes around. Don't mistake it for anything else, and they have more than enough water sources and ponds to swim in the region. Among many furious wild elephants in the island, we do have a lot of humble giants like these, also several more tuskers that are given important status directly taken care as a family member by the royalties. This video proves that elephants too enjoy little things like drops of rainwater falling on them; they would seek shelter inside the jungle if they didn't like the feeling to begin with.
Watch the full video here