Pinnawala Elephant Orphanage
---
Pinnawala elephant Orphanage established in 1975 by the Sri Lanka Department of Wildlife Conservation (DWC) is an orphanage, captive breeding ground and a nursery for wild Asian elephants with the largest herd of captive elephants in the world. The Orphanage functions to protect and care for the many-orphaned unweaned wild elephants found warning out from their natural habitats. It covers 25 acres of land area in Sabaragamua province close to Kegalle town.
Pinnawala Elephant Orphanage
At the time of its establishment, the orphanage had five baby elephants that managed to create its first family. The addition of orphans continued till 1995 when they created the Elephant Transit Home (ETH) adjoining Udawalawe National Park by the DWC.
The Pinnawala Elephant Orphanage had 88 elephants in 2011.
It was planned for the facility to attract local and foreigners to generate an income for its management. It was taken over by the National Zoological Gardens Sri Lanka after it became a tourist attraction in 1978.
Elephant care at Pinnawala Elephant Orphanage.
There are 48 mahouts (handlers) to take care of elephants in the orphanage. The female and young elephants range freely as a herd during the day in an area of few acres. They are herded around that area twice a day to drink and bath in the river. At night the female elephants are individually kept n stalls.
Adult males are given some tasks to do light work such as transporting feed. They are managed individually.
Calves from ETH maybe be bottle-fed but elephants in Pinnawala are directly taken care of by the mother.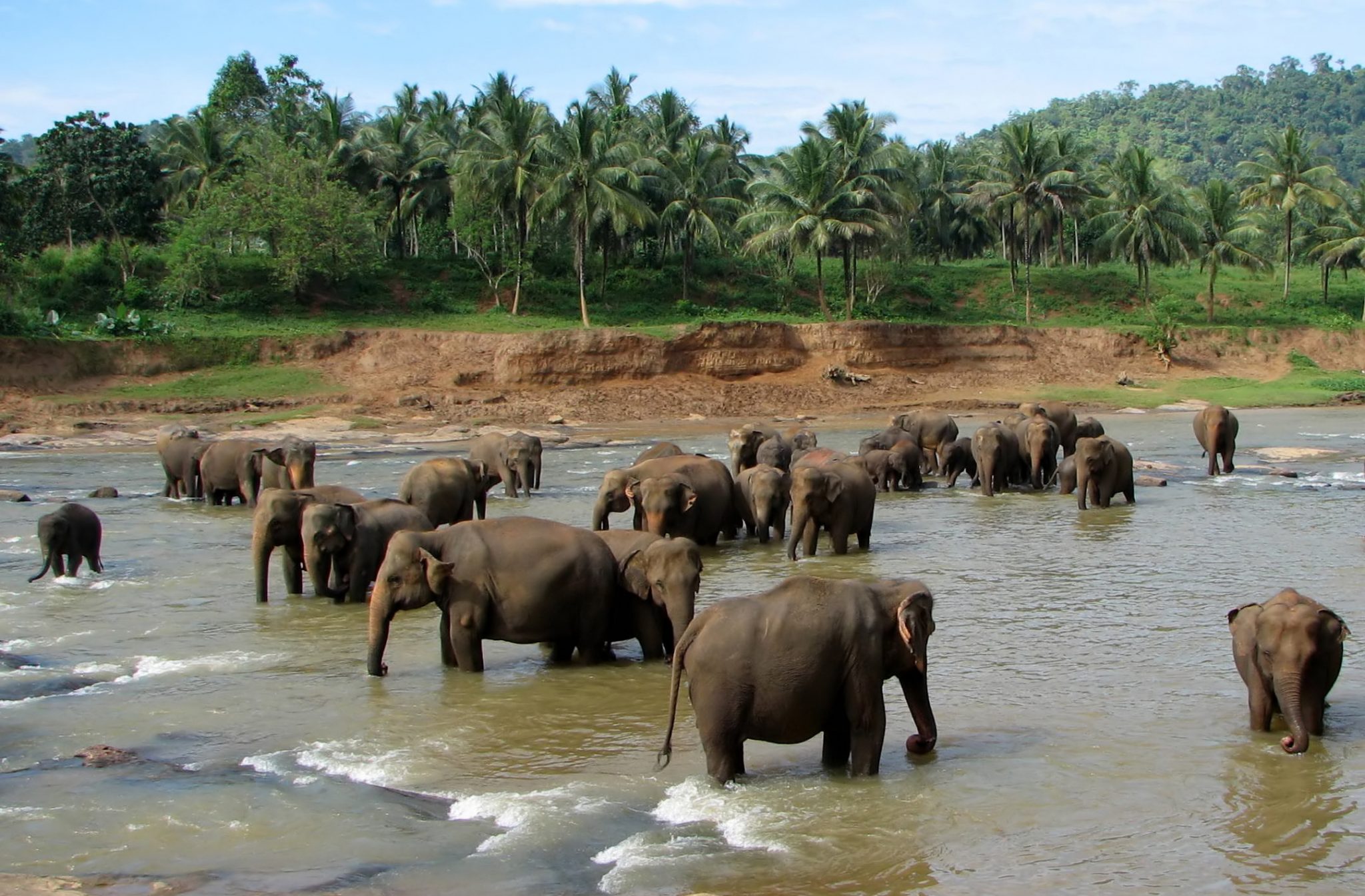 Amazing sights and sceneries await you at Pinnawala Elephant Orphanage. It is very nice to see such animals protected in a way to ensure their survival towards future generations.