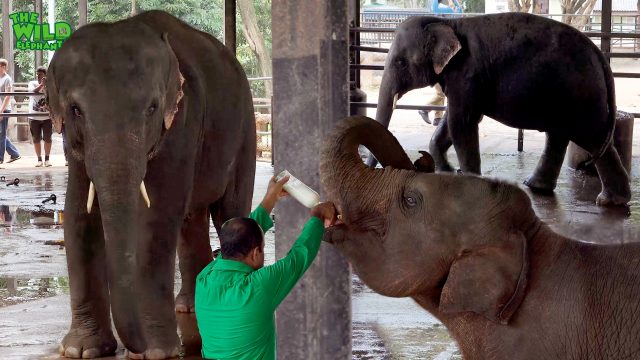 Pinnawala Elephant Orphanage. Get close and feed elephants with milk
---
Pinnawala Elephant Orphanage is a place for the lost young elephants in Sri Lanka or those who had injuries that required close monitoring to ensure their survival. The entire orphanage is maintained and kept as a tourist destination for the elephant lovers from all over the world. These young elephants in a safe place with proper scheduled training before they are introduced back to the wild.
Pinnawala Elephant Orphanage. Get close and feed elephants with milk-The place is full of passionate individuals who regularly safeguards and raises these elephants to become giants that roam the jungles afterward. We have written a detailed description about Pinnawala elephant orphanage before, and you can read more about the orphanage here.
The orphanage proved an opportunity to get closer to these beautiful and loving young elephant calves. You get a chance to feed an elephant for a brief moment to see how friendly these creatures are. These living creatures are harmless unless provoked and are brought up with a positive attitude towards humans.
If you are an elephant lover that is yet to experience a one close to your own eyes, look no further away from the Pinnawala Elephant orphanage. This place is full of elephant activity and will make you love them even more and will witness how these endangered Asian elephants are preserved and guarded well by the Sri Lankan wildlife authorities.
Watch the full video here