An Elephant Invaded A Human Village: No harm, No Foul, A Story of Averted Danger
---
The elephant left the jungle and wandered into a human village. It moved around the village, and journalists tried to take footage of the incident. He stepped on a journalist in the process, and the police authorities and wildlife team were called in to control the situation.
An Elephant Invaded A Human Village-The video starts after the stamping incidence, and the police are trying to lead it back into the jungle. A police jeep is guiding it in front and the elephant is following, moving in the middle of the road. There are no other vehicles around as they move.
They soon get to a busy road, and the other vehicles on the road move carefully to the other side of the road. The voices of the wildlife team can be heard discussing in the background, as they follow on foot as the elephant is being led home by the police jeep.
The elephant is still moving behind the jeep, and now the wildlife team has emerged on the scene. They are following at a distance in order to ensure the elephant does not take another route.
The wildlife team fires shots
The jeep has gotten into traffic, and the elephant is about to go another way. The wildlife team fires shots without harming the elephant to keep him on track.
The jeep is able to move freely again, and the elephant is seeking shade from the sunlight, he begins to walk under the trees on the side of the road. The jeep is still moving, quite slowly now with the elephant following in its wake.
The elephant has stopped now and is bathing itself with mud water, the jeep is waiting ahead.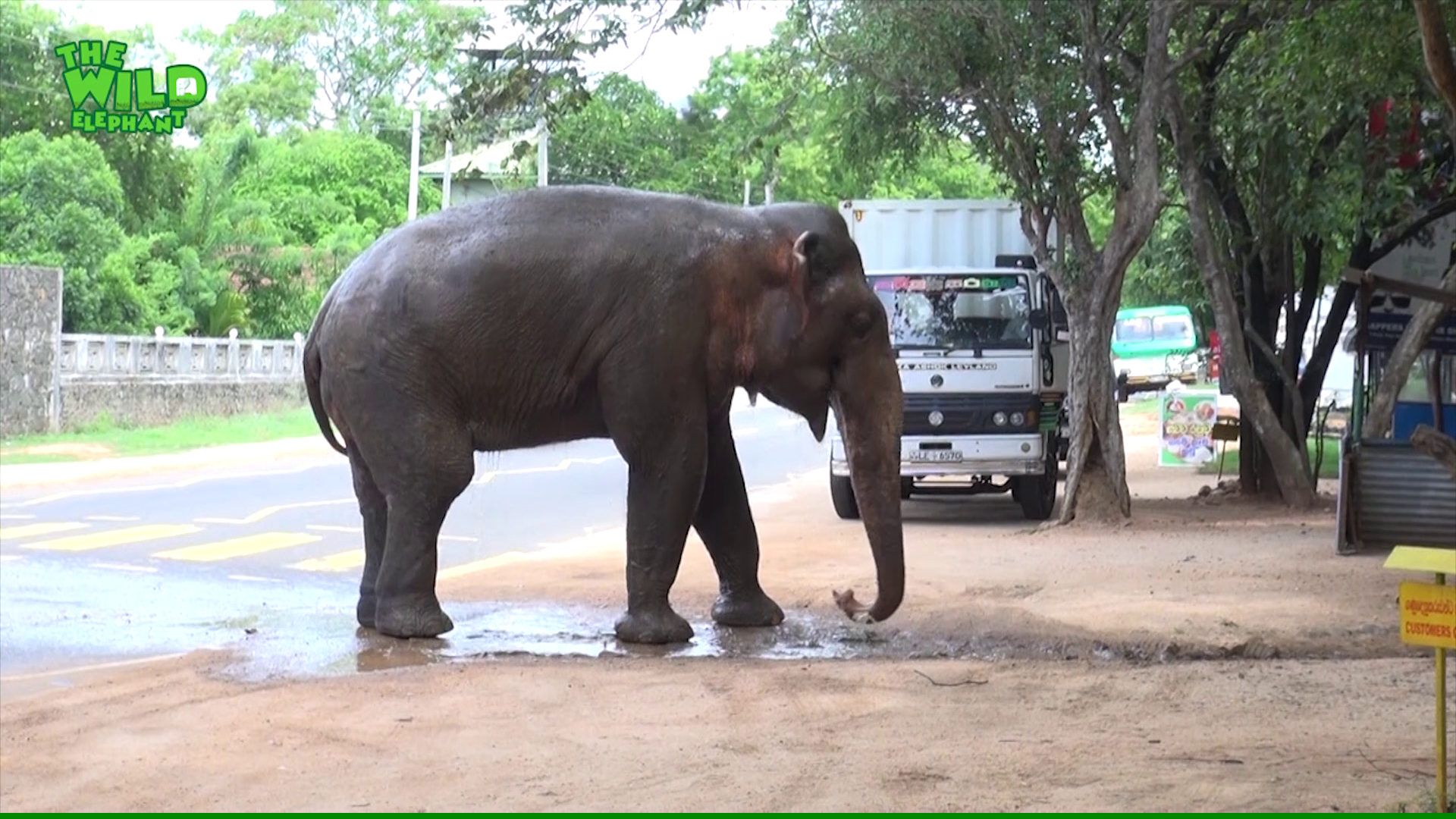 The elephant started to move again after bathing for a bit. Soon, they get to the jungle and the wildlife team fires shots and through crackers to make him scare and go deep into the forest. The elephant finds its way home. Danger averted.
Watch the full video here
Watch the full video on YouTube: Click here