A Wildlife Team Looks After Cute Little Elephants: A touch of humanity
---
The documentary shows how a wildlife team nurtures young elephants. At the start of the video, two little elephants can be seen. They are locked in a stall. They are moving around the stall while playing with a rope. The wildlife team then feeds them.
The wildlife team goes into the stall to feed them. The little elephants are given milk in a big bottle. The bottle has a sort of nozzle, through which the elephants consume the milk. The little elephants seem to have a very healthy appetite, as they consume the meal earnestly.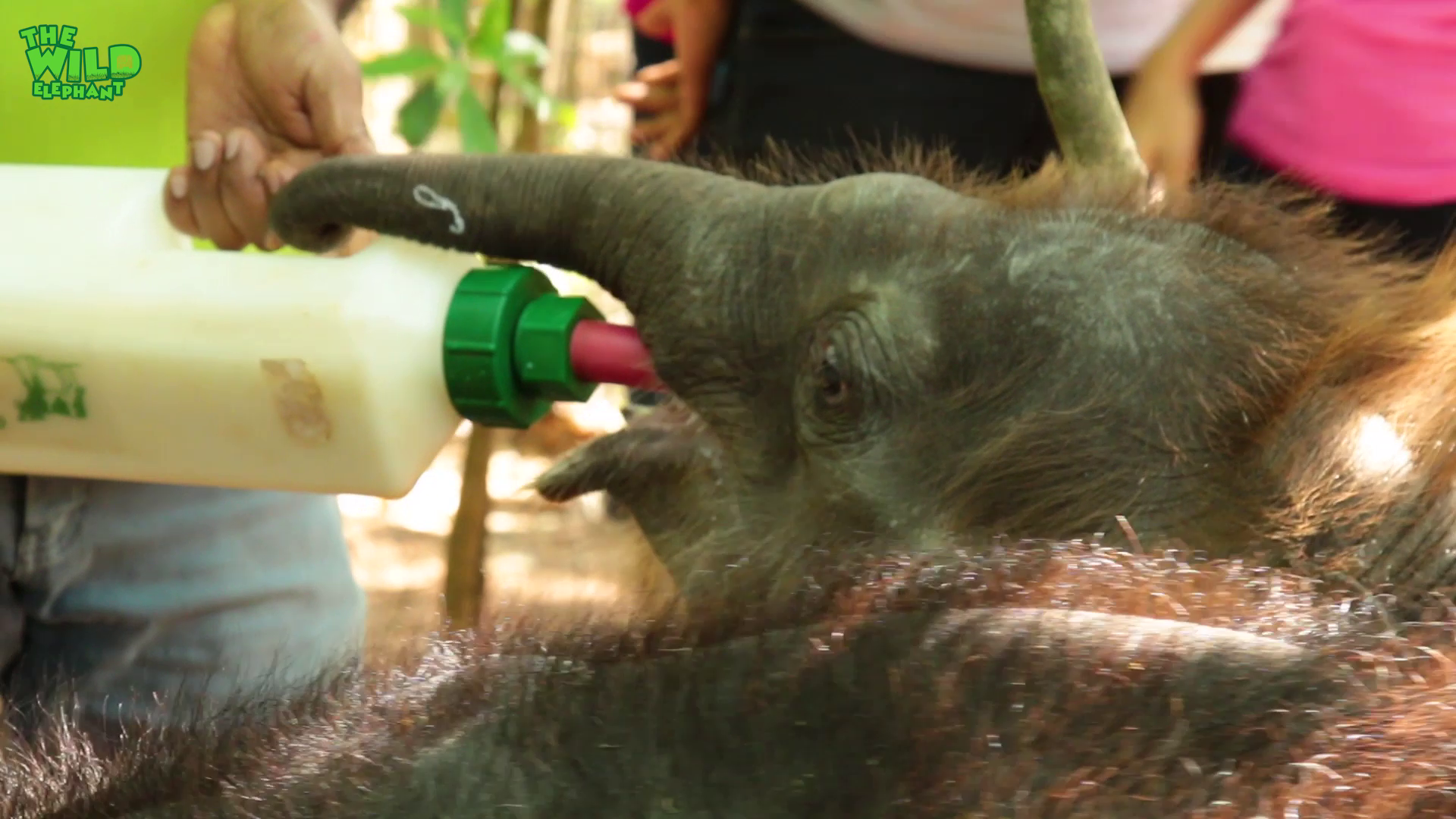 They both drink up the milk in their respective bottles. They seem to be eager for more, as they are nuzzling the empty bottles with their trunks. The team cleans it up, and the elephants round around the stall. One of them is grazing around, while the other is scratching its trunk against a tree.
A Wildlife Team Looks After Cute Little Elephants
A member of the wildlife team is conducting a checkup on the little elephants. He examines their head, trunk, and mouth. After a while, he seems to be exercising the trunk of each elephant. The team let open the door of the stall, and let the little elephants out.
The young elephants are not used to this and hesitate before moving out. They are finally out and are being led for a walk. Two of the wildlife crew led them in front, while another two guard them against behind. They seem to trust the men as they move ever closer to them, without straying.
They walk quite a distance, moving from the thicker forest to a less dense area of land. At the end of the video, the group is approaching a river, probably to bath the little elephants. You can always find many wildlife videos on our channel and we would like to know your ideas through comments for future videos.
Watch the full video here