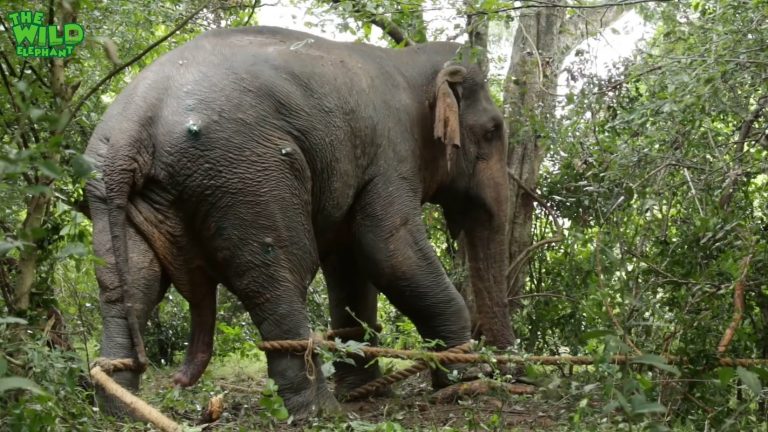 The One Who Did Not Want Help: A Resilient Team Comes To The Rescue (part 1)
---
Wildlife rescue team spotted a badly injured elephant walking into the forest in so much pain. The elephant was in a bad shape with shot wounds on its sides. The giant was staggered a bit while walking demonstrating the pain of the wounds.
A Resilient Team Comes To The Rescue
The rescue team started trailing the elephant and shoots the elephant with local anesthesia to make the elephant calm while treating the wounds.  Then they tied the elephant to a tree using a big strong rope as a precaution. These giants are unpredictable, wild and might harm humans.
Then the team treated the shoot wounds and poured a large pale of water on its body to calm it.
Watch the full video here
Story to be continued in 2nd part of this video.
Click here to read the second part of the story here
Click here to watch more elephant videos