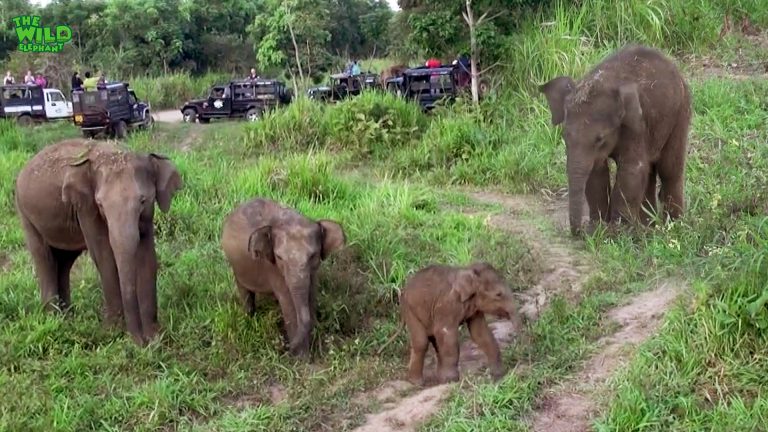 A cute baby elephant is hurt, waiting for medical officers
---
Sri Lanka is full of lovely and humble elephants, also some of the biggest Asian elephants with the biggest tusks. All these elephants are protected and taken care of by wildlife authorities.
A cute baby elephant is hurt, waiting for medical officers-Tourism in Sri Lanka is very massive. This beautiful island is the home to many beautiful rainforests, national parks and some of the most prominent historical sites remaining the world today.
This scene describes a video footage of an elephant herd focused towards a baby elephant that is experiencing an injury. Foreign and local tourists are here at the scene in hope to see a live rescue effort made to treat this elephant.
We certainly did miss the treating part. We hope to share more information as we receive new updates about this baby elephant soon.
Watch the full video here