A beautiful Asian Tusker with a Herd
---
Minneria National park is a beautiful area situated in the north central province in the island of Sri Lanka. It was declared as a wildlife sanctuary in 1938 to protect the human-made tank and the surrounding area full of wildlife. The Sinhalese people under the rule of King Mahasen built the reservoir here in the third century AD.
The location is always full of tourists both from the country and around the world due to its beautiful natural sceneries and these lovely giants that roam the island.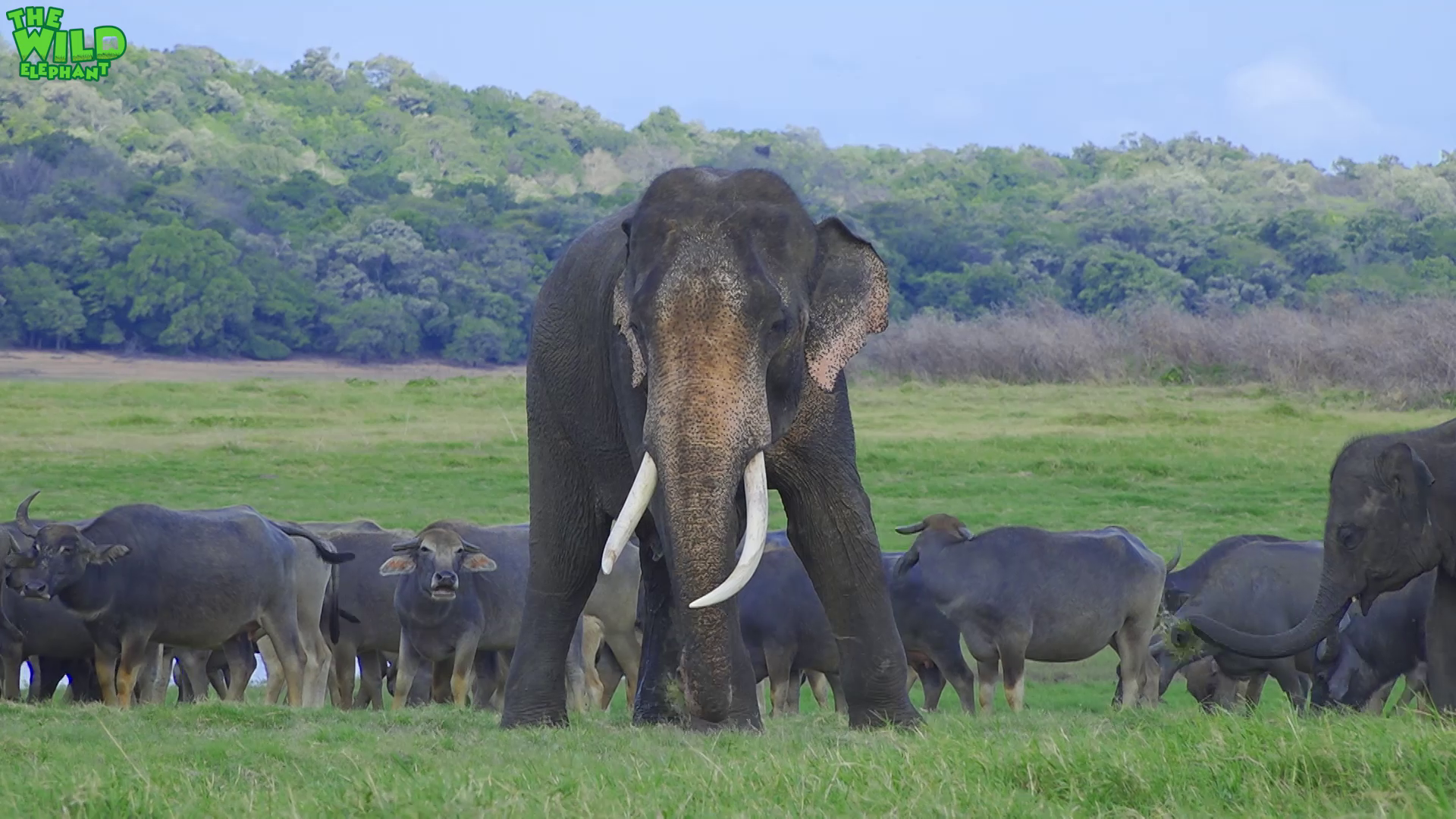 This elephant was brought here from a rural location for its safety so the tusker can live among many other elephants. This beautiful tusker is a mid-aged elephant that has a high potential towards having much more massive tusks. Sri Lankan wildlife authorities are working tirelessly to being such rare tuskers to safe locations to keep them away from poachers and hunters.
Enjoy this footage about this tusker roaming and hanging around with a friendlier herd of elephants by the tank. This Beautiful scenery is to see a lot of reason to praise the nature and these giants for.
Watch the full video here