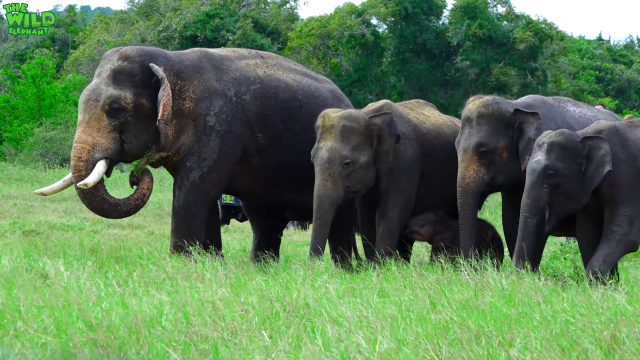 A Beautiful Scene of Young Tuskers with an Elephant Herd
---
Minneria is a beautiful National park situated in the north central province in the island of Sri Lanka. It was declared as a wildlife sanctuary in 1938 to protect the human made tank and the surrounding area full of wildlife.  The Sinhalese people under the rule of King Mahasen built the reservoir here in the third century AD.
A Beautiful Scene of Young Tuskers with an Elephant Herd-The location is always full of tourists both from the country and around the world due to its beautiful natural sceneries and these lovely giants that roam the island.
We encountered few young tuskers on our visit, and they were beautiful to look at, with so much potential to grow up as large tuskers that would be the symbol of mightiness and majestic looks.
Take a moment and enjoy this video clip and relax appreciating on how some people put massive efforts towards saving these giants from population drop.
Watch the full video here