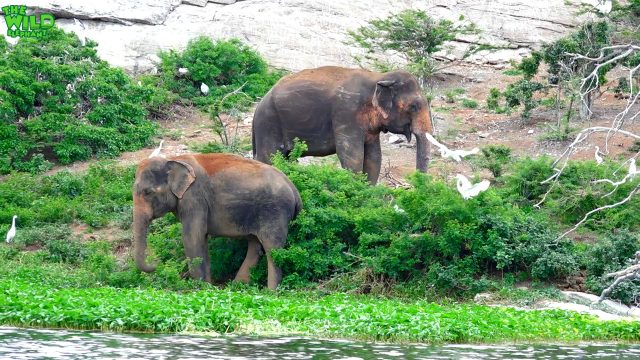 This reservoir is one of the oldest made almost 1800 years ago. The scenery around this area is one of the most eye-catching destinations filled with natural wildlife. We went to witness the landscape with a group to capture natural events with everyone around the world.
This reservoir is also known as the sea of king Parakrama is definitely an ancient wonder and an example of hard work carried by our ancient people. This reservoir is around 5 meters deep at an average and 12 meters deep at the deepest point.
A lot of elephant herds roam across the area, and they live in harmony among all other small animals found at this place. You all are welcome to visit this area, and right now you can watch the full footage to relax your mind. Also, leave your comments about these amazing creatures and if you would like to visit this place someday.
Sri Lanka and Elephants
In the beautiful island of Sri Lanka, Elephants roam the streets and through village areas freely in many regions of the country. The small island nation is full of elephants that are loved by most of the inhabitants of the island. Most educated in the country are continually fighting corruption and animal abuse especially towards the treasures that elephants are to the state as Sri Lankan elephants are known as the largest and the strongest among Asian elephants.
They tried to drag this elephant out of the muddy pit using their own strength, and they couldn't go far. That is when they contacted a villager with a tractor to lend them some help to get this elephant out of this challenging situation.
However, around farming villages where elephants raid crops, many conflicts are happening that have caused casualties to both sides. They have set a lot of fences and electric fences with barriers around many villages and farmlands around national parks and many massive forest reserves. These elephants often run into traps and wells placed along farms for water supply.