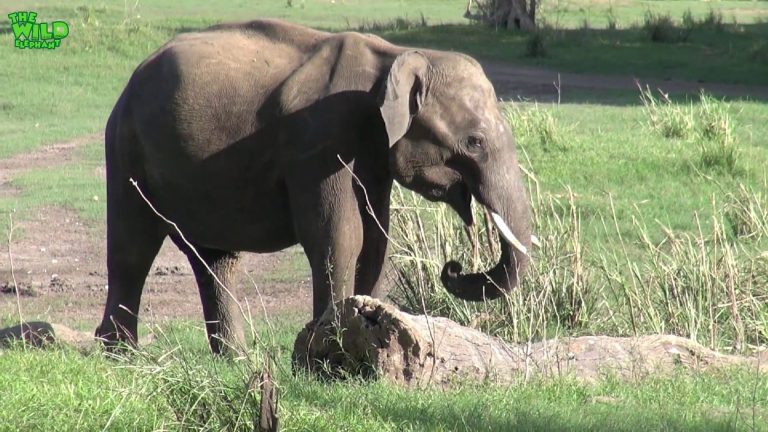 Poḷonnaruwa is the main town of Polonnaruwa District in North Central Province, Sri Lanka. It is situated right next to the Parakrama Samudraya, a massive lake. This area was home to an iconic ancient city very important to Sri Lanka, and also some of the wild animals that live on the other side in the conserved lands kept for them. The wildlife department is very strict on the security policies and does not allow any hunting or any other illegal activity to be carried out in the region.
This video, however, shows a beautiful young tusker spending time with another extremely friendly elephant. Some tuskers are known to be very aggressive from birth, yet this tusker sure looks very different compared to many other wild elephants. This video also shows the herd which it belongs to and is a glorious sight to see some of those baby elephants running around under the protection of their parents.
There are several thousands of elephants in the island of Sri Lanka and the government, together with hardworking and committed department workers, are trying to save every elephant whenever they get a report about a situation. The entire country loves elephants as they are part of their culture and heritage through ancient times.
Who are these Sri Lankan Elephants?
In the beautiful island of Sri Lanka, Elephants roam the streets and through village areas freely in many regions of the country. The small island nation is full of elephants that are loved by most of the inhabitants of the island. Most educated in the country are continually fighting corruption, and animal abuse, especially towards the treasures that elephants are to the state as Sri Lankan elephants are known as the largest and the strongest among Asian elephants.