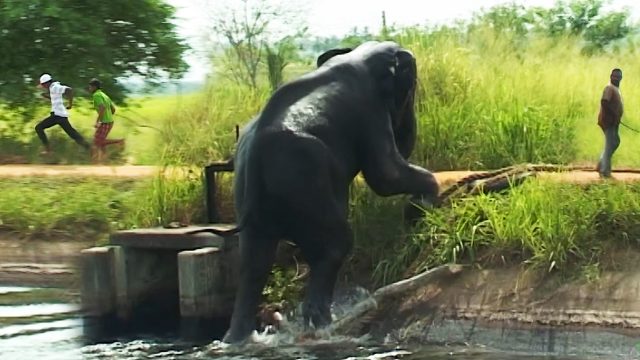 Saving another giant elephant from a canal
---
A giant elephant has fallen into the Z D canal. This giant has been struggling to get out for a while. Locals immediately contacted the department of wildlife conservation and other local authorities in this rural area to attend to this matter.
Saving another giant elephant from a canal
The elephant is seen stuck near a water gate when it was confused about where to go. Officers together with locals used a large rope with a tire and a log for it to hold for climbing.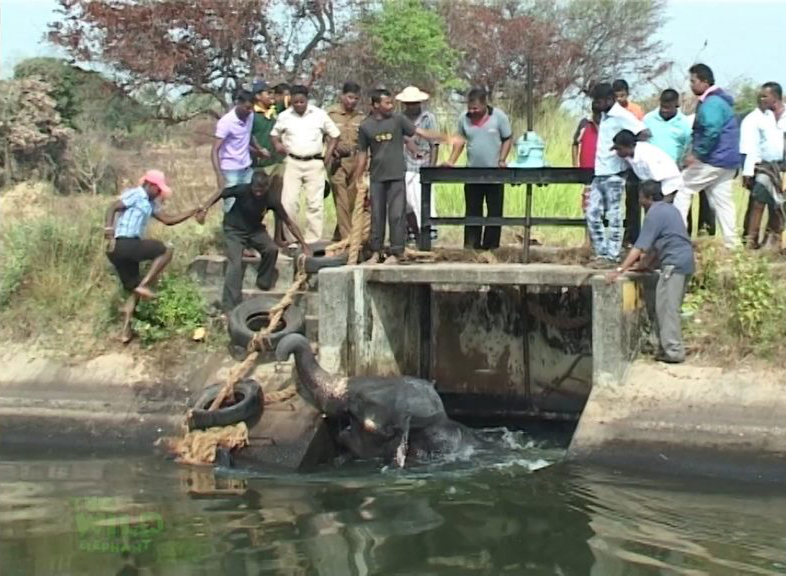 As expected, the struggling elephant moves away from the area unaware of the help offered. The giant swims towards the opposite direction towards the slopes.
The team lays down another rope with several supporting logs and tires when the giant turns around. The elephant holds on to it and uses it to climb back up from the canal without much struggle.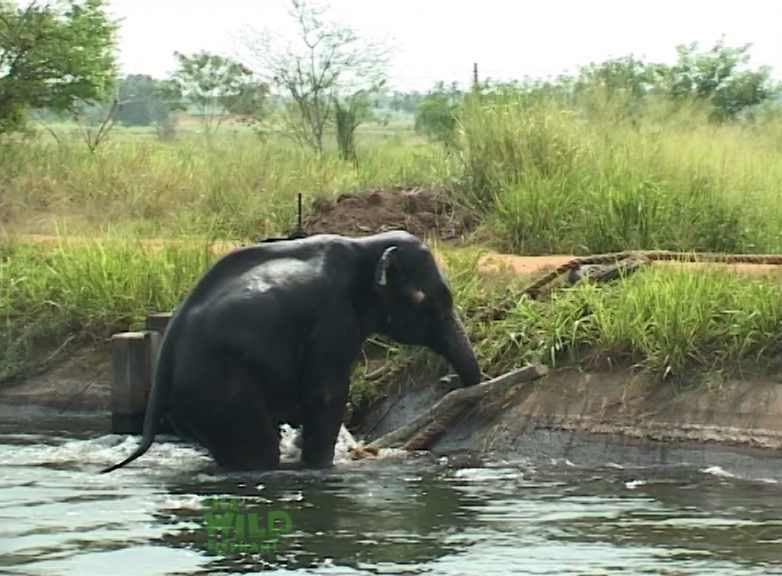 Finally, the elephant is free and is excited about the freedom again. It decides to rush back to its forest area. Locals are all happy about its safety. It is complete mission success and a job well done.
Watch the full video here
Watch the full video on YouTube: Click here
Find more related articles here