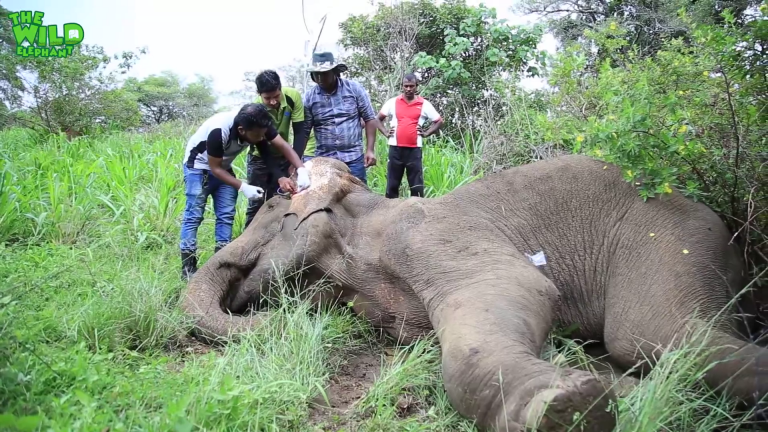 Injured elephant gets multiple injections from vet doctors and saline in the ear (Part 2)
---
The wildlife rescue team injected the wounded elephant with the local anesthetic vaccine. The elephant is partially unconscious and ready to be treated.
The story continues from there…
Injured elephant gets multiple injections from vet doctors
The elephant bends down, touching the ground with its head trying to lie on the ground. The team members tried their best to make the giant stand up, touching it with branches, making noise. But the elephant did not stand up, only breathing heavily as a result of the pain it was going through.
Seeing it on the ground the wildlife rescue team walked close to the elephant. Then they started the treatments. Some of the team members started caressing the ear of the elephant, they washed it very well, and after that, they gave the elephant saline.
Injured elephant gets multiple injections from vet doctors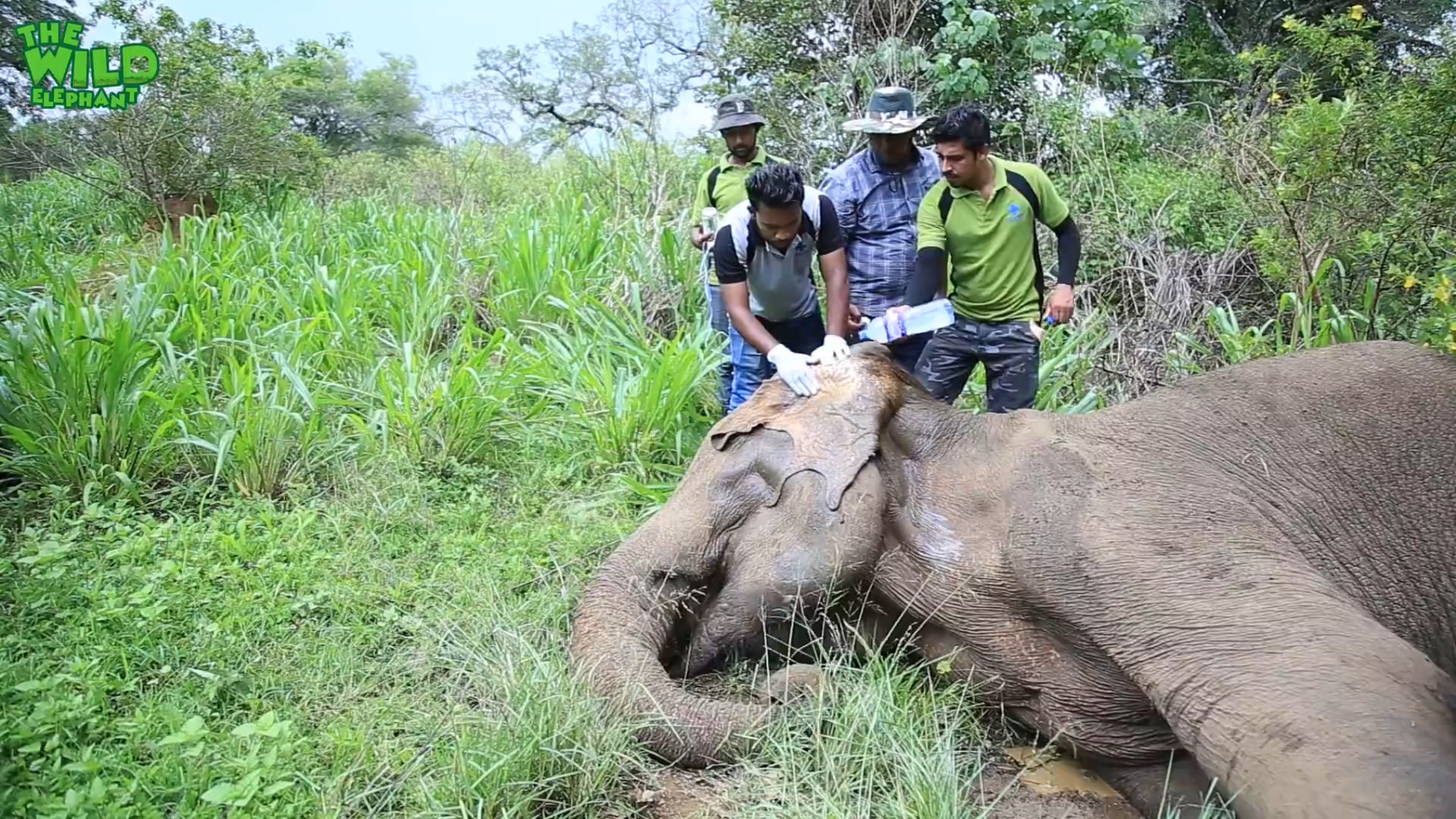 The elephant seemed to be really sick as it was just kind of shivering.  They brought drip and connected it to the body of the elephant immediately. They gave the shivering giant injection while some of them were touching the elephant affectionately.
The vets raised one of the legs of the elephant to examine it and they also examined the other parts of the body. They continued to examine the legs over and over again; as if that was not enough then they used a big stick to raise the leg up so they could be able to examine it properly.
They removed the saline from the ear, and then the elephant having recovered a bit was trying to get up, but by this time the wildlife team was scared to near her as she was just making noise, raising her legs up repeatedly trying to get up. The villagers also came out to see the wildlife and the elephant.
The elephant got cured after treating for a few days.
Watch the full video here
https://youtu.be/oIL5CMGfH4s