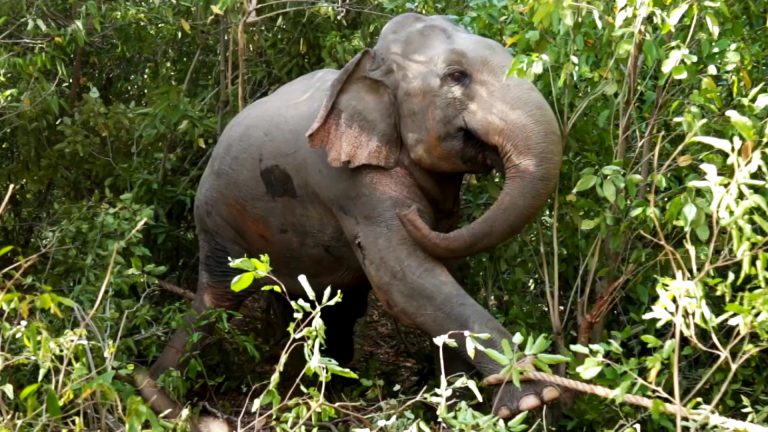 Elephant gets saved from hunters by wildlife team (part 1)
---
Villagers informed the wildlife team about the elephant that came to the civilized area. The team immediately went there with necessary tools to move the elephant somewhere else safe. Because some might harm the elephant as it may harm the farmlands and humans.
Elephant gets saved from hunters by wildlife team-The wildlife team spotted the elephant and prepared anesthesia as needed. Then they shot the elephant with prepared anesthetic injections. Partially unconscious elephant moved through the bushes and found fallen on the ground.
Then the team immediately tied some strong ropes around the legs of the elephant. The elephant was ready to move. After some time the unconscious elephant gains it's conscious and start moving.
Watch the full video here :
Click here to read part 02 of this article