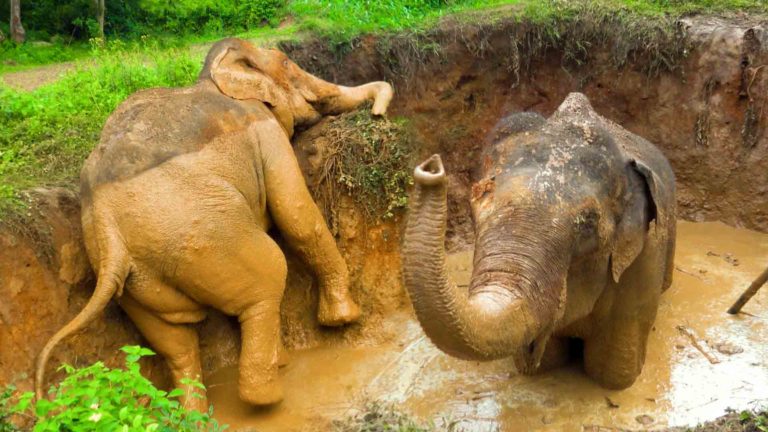 Elephants – The cultural identity of Sri Lanka, hold an important position in the maintenance of biodiversity, forest, and savannah ecosystem. Since human beings benefit from the very existence of these harmless creatures, it is our core duty to protect them and provide them with enough space and security to carry out basic life activities.
As you can see here, this elephant is stuck in a well in Anuradhapura, Sri Lanka, and can drown any time in depth. Despite many attempts and trials, it cannot get itself out of the well. The slippery walls of the well don't provide any steps or grooves to this elephant so that it could tuck its feet and step up. Still, it tries to find some support but all in vain. Even though the elephant seems tired, it kept trying to chase some helpful branch or a tree that can help it come out of the well by grabbing and pulling through its trunk.
As the villagers got to know the situation, they gathered around the well; some people might also help the poor animal. However, without wasting much time, the villagers reported the incident to the wildlife department which can handle the situation more professionally. As soon as the wildlife team arrived, they started to pave a way for the elephant by cutting through the edge of the wall. They created a slope so that the elephant can easily make its way up.
As humans, it is our core duty to take care of other creatures – especially those who contribute too much to our daily lives. In Sri Lanka, elephants are one of those precious species that hold symbolic value to the country.