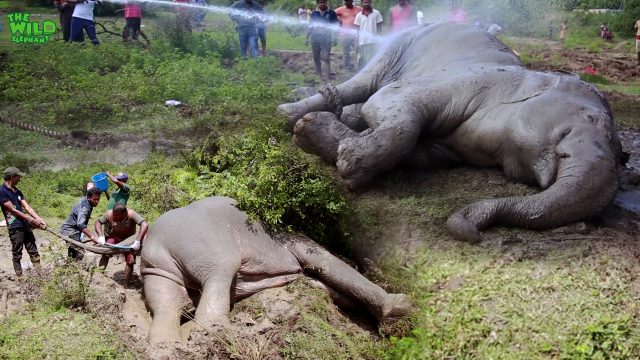 Faith In Humanity, Saving an elephant from Plastic pollution
---
This Humble giant received treatments a few days, as this elephant had a similar situation. Vets helped the giant to get up, and this giant was spotted again with a sick stomach that has occurred due to eating trash with plastics and polythene bags. The senior vet here is seen explaining how this problem came to being and why people should stop throwing trash away towards the jungle.
Faith In Humanity, Saving an elephant from Plastic pollution-The vet explains: These elephants roam across fields and jungles with enough exercises as they eat every day, this keeps them healthy yet when they taste trash and food leftovers from the hotels and other places, elephants start coming back for them more as they also possess a sensitive tongue like humans.
You can see how passionate these officers are, working tirelessly in mud to save this giant. They want to take the trash out from this giants stomach as they do not want this mid-aged elephant to die. Hope this video restores a bit of faith in you, to be a better as a person that is responsible towards nature for the sake of our world.
Watch the full video here