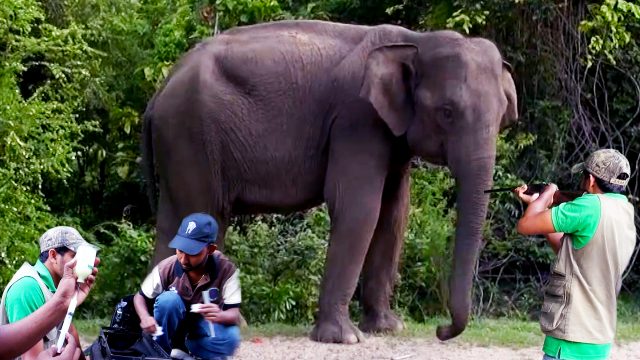 Failed attempt on tranquilizing a wild elephant
---
Asian elephants in Sri Lanka is known as Elephas maximus Maximus. They are listed as endangered by the International Union for the conservation of nature. Keeping a constant lookout on hundreds of elephants is a very difficult task. Wildlife officers and vets in the field are assigned to look after them by attending to injuries, routine checkups, vaccinations etc.
Failed attempt on tranquilizing a wild elephant-This video demonstrates how wildlife officers manage to prepare their tranquilizer guns to sedate these wild elephants prior to medical treatments. It is the best way to approach these dangerous yet humble giants as they roam around freely in their jungles and nearby villages.
After shooting them with the tranquilizer gun, they move on to treat the elephant and to vaccinate them. They are free to check the elephant for any medical needs while it is sedated. In this video, you can see how wild elephants avoid and run away towards the jungle area when they confront wildlife officers.
Watch the full video here
Watch the full video on YouTube: Click here