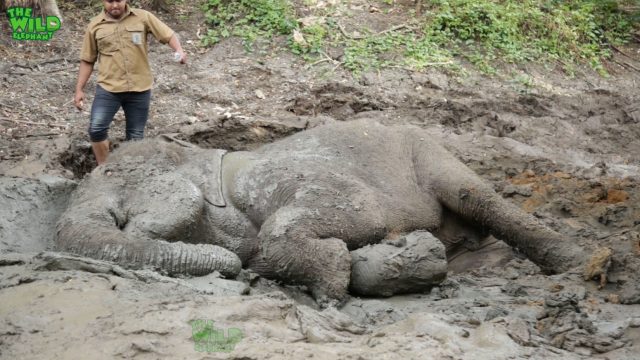 Elephant rescue mission with water pool mud scene
---
The world can be a dangerous place for anyone at a given moment. Especially elephants that roam out of their boundaries and jungle zones. The giant elephant is wounded due to this accident, which knocked its legs.
Elephant rescue mission with water pool mud scene-Previously this elephant was kept in the same place for treatments, as he wasn't able to recover, doctors poured water into the area to make it comfortable and easily manipulatable.
As they poured more water into the area, they kept feeding this elephant for almost two weeks in total. With the muddy terrain now it's easier for them to move the elephant around and turn it around to treat the other side. This giant weighs over several tons, so they had to call in for a heavy-duty vehicle to pull this giant with a large rope. With the aid of a Caterpillar loader, they tucked him and pulled him away.
This mission is a lengthy one that requires a lot of patience to see if they can revive this elephant's condition back. We hope to update you with the latest of this elephant rescue mission.
Watch the full video here
Watch the full video on YouTube: Click here