Two Beautiful Elephant friends run away from Vets together. Somawathiya National Park
---
Somawathiya National Park is a zone conserved for many species around the Polonnaruwa region. It is one of the four National Parks designated under the Mahaweli River development project. Somawathiya Chaitya is a stupa said to be containing a relic of the tooth of the Buddha. This special Chatya is situated within the park.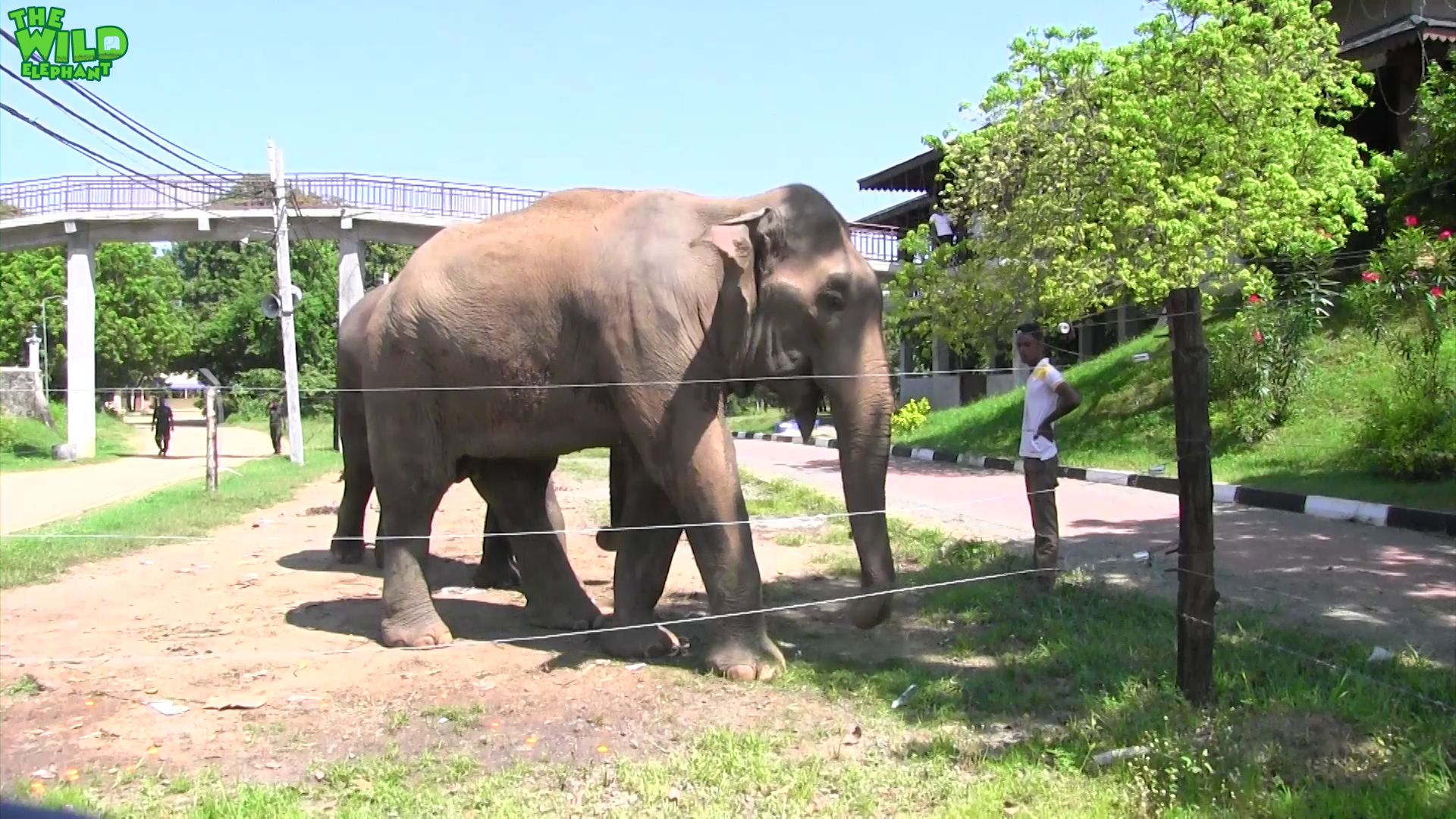 In the back, vets are preparing medicine and anesthetics to be shot using a tranquilizer gun. The vets are here to treat some elephants in the location that are actively and routinely checked for good health and prolonged life with care. The Sri Lankan Wildlife department is lucky with many dedicated officers who share the same goal with the government and the citizens of Sri Lanka to lower the annual death rate of elephants as much as possible.
Look at these two beautiful elephants sticking together eating and showing affection to each other. Even when the monks visit them, they behave well as they are kept with protection and ample amount of food to eat. Soon as these vets arrived to shoot them with the medical shots, the two elephants took no chance to stay behind for the next shot. They ran away to the much larger area to avoid the vets. More on this encounter soon.
Sri Lankan Elephants:
In the island paradise of Sri Lanka, Elephants roam the streets and through village areas freely in many parts of the country. The small island nation is full of elephants that are loved by the citizens of the island. Most educated in the country are continually have stood up against corruption and animal abuse especially towards the treasures that elephants are to the state as Sri Lankan elephants are known as the largest and the strongest among Asian elephants.
Sri Lankan Elephants are known to survive passing averages age known to them due to the current regulations and support are given to the wildlife department to keep the elephants safe. There are many aged elephants in the country that requires weekly check-ups on their health, most of them are iconic to some areas and are given with special names by the clergy.
We humbly invite you to join us with a journey full of love and help to our treasured wild elephants in the paradise island of Sri Lanka.
Watch the full video here