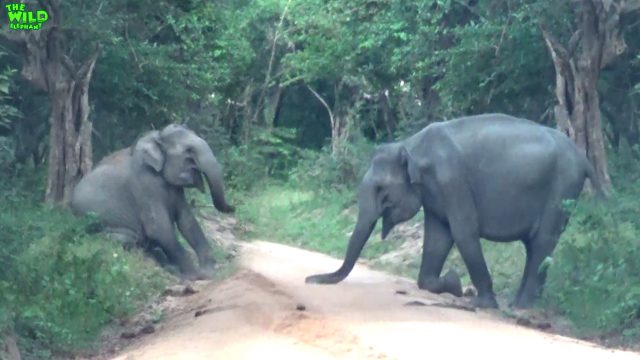 This happened in Yala national park as we visited to see wild animals in the park. This elephant is a young adult freely roaming away from the herd. This one is having trouble brushing itself on the ground or against bushes to free itself from an uncomfortable situation.
Yala National Park is one of the largest National parks in the island of Sri Lanka. It is also known as the most visited park that is very popular among tourists and the locals. The Yala National park consists of five different blocks.
The park is very famous for its variety of wild animal density compared to other parks in the region. This preserved land is essential for the conservation of Sri Lankan elephants, aquatic birds, and Sri Lankan leopards.
Sri Lanka and Elephants.
In the beautiful island of Sri Lanka, Elephants roam the streets and through village areas freely in many regions of the country. The small island nation is full of elephants that are loved by most of the inhabitants of the island. Most educated in the country are continually fighting corruption and animal abuse especially towards the treasures that elephants are to the state as Sri Lankan elephants are known as the largest and the strongest among Asian elephants.
However, around farming villages where elephants raid crops, many conflicts are happening that have caused casualties to both sides. They have set a lot of fences and electric fences with barriers around many villages and farmlands around national parks and many massive forest reserves. These elephants often run into traps and wells placed along farms for water supply.