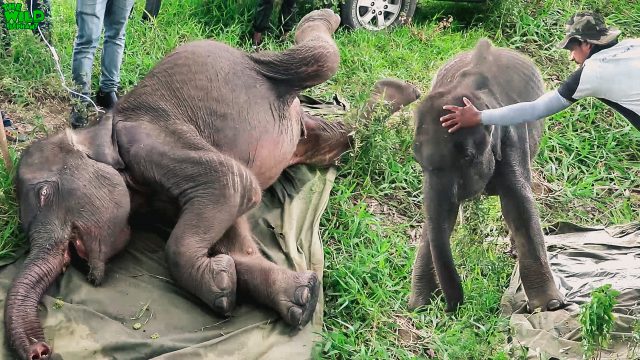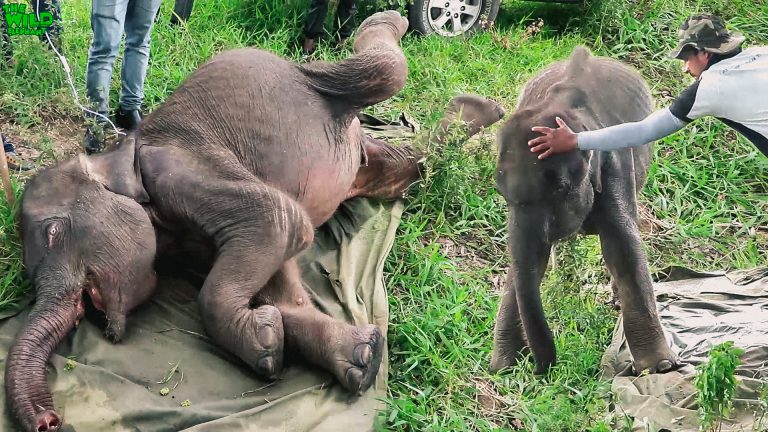 Saving a young elephant from one of the smallest predators
---
Villagers found this young elephant calf being weak and sick with uncomfortable behavior when they went to treat and greet the young one. When they saw this elephant calf suffering from worms, they had to contact the wildlife department to request help to save this very young life.
As soon as the officers arrived at the scene with vets and other supportive staff members, they got down to their jobs to save this innocent life. They laid this elephant on the ground and started on examining this calf. They found that this one is suffering from worms and in the stomach as well.
The first task was to provide saline as they moved the elephant over to a shady area. After a bit of treatment and vaccinations, the senior vet doctor stated that this elephant is in s very critical condition and they plan on checking this elephant regularly for more procedures. The cause of this problem is unknown, and they are still on the lookout.
If you like watching our kind humans helping and caring for these natures giants, please make sure to spread awareness by sharing this video. Thank you.
Short explanation: This elephant is suffering from worm infestation all over its body and the condition is a hard one to recover from. The Vets and doctors will be visiting this young one frequently to aid and vaccinate this elephant to fight this situation and remove some worms every day. We all hope that this elephant would be able to survive thanks to these humble human beings. Hope to see you again with an update when we receive more news.
watch the full video here