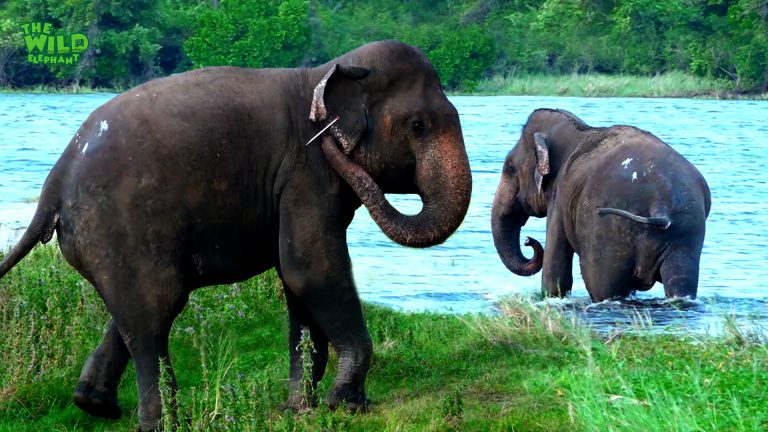 Jumbo sized elephant treated by wildlife officers
---
This is a very humble elephant in Polonarruwa that roams in a very safe area kept for wild elephants and many other wild animals in the area. This one was enjoying a sunny day when wildlife officers arrived to check on medical conditions routinely.
Jumbo sized elephant treated by wildlife officers-Observing the giant for any discomfort or weakness is vital as well and giving some medicinal shots will avoid dangers of infections and diseases at the time. Officers are well aware of hunters that can sneak into these areas, but this giant is not a tusker and will not be a target unless it a very barbaric individual to shoot such a creature kept as a national treasure.
Many of these elephants are regarded as national treasures, pretty much every Sri Lankan elephant. They are the largest of the Asian species and their population growth is the only target for the government of Sri Lanka together with these amazing wildlife officers. Make sure to watch and enjoy and observe how these giants behave.
Watch the full video here