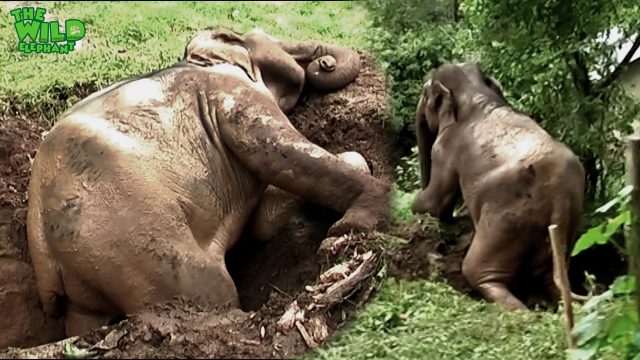 Incredibly agile elephant saved by kind humans
---
Another elephant who's brave enough to ender human villages had its journey stopped, unfortunately when it fell into a dump pit. The elephant is struggling so hard. Villagers in this rural area want to help it out so they can be at peace but had no support anywhere close to them. With the help of few wildlife officers that had requested heavy vehicles to aid during this rescue mission, villagers didn't waste any time. They started digging with hand tools and raw manpower as this elephant struggled to get out.
Incredibly agile elephant saved by kind humans-Surprisingly this elephant is full of reflexes as it an adult at a mid-age area. This elephant had enough strength to push itself against the wall to climb out of the pit. Villagers and officers kept digging the pathway out for the elephant.
With the little help provided by the locals, elephant manages to climb out of the pit to seek freedom. Locals quickly used firecrackers to scare this elephant towards the forest area or at least.
The elephant escaped towards a minor area of the village with few houses around, passing into its natural habitat. People were happy with the result and the about the fact they were able to rescue a big elephant.
Watch the full video here
Watch the full video on youtube: Click here