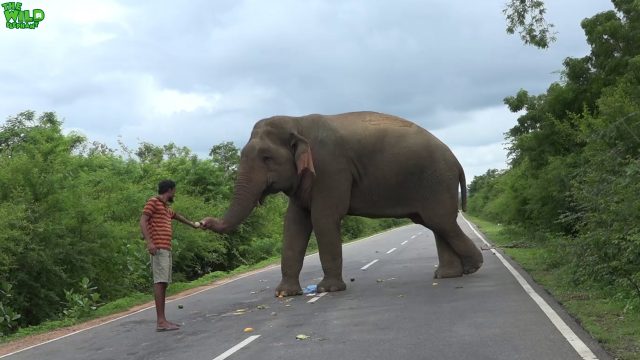 Hungry elephant wants everyone to feed him to pass the road
---
The Island of Sri Lanka is full of elephants where ever you go. So we took this road trip to Kataragama temple knowing that we will encounter some elephants in the region. A lot of people travel here to offer prayers and other ways of offerings to the "Kataragama Deviyo."
Remember the elephant that demands food from the travelers and pilgrims that travel through this area. The gigantic Toll booth elephant being back at it again eating and eating more from demanding from the people who travel through the road. Obviously, the place smells like a fruit salad most of the time, so these elephants know how to come back even after a day.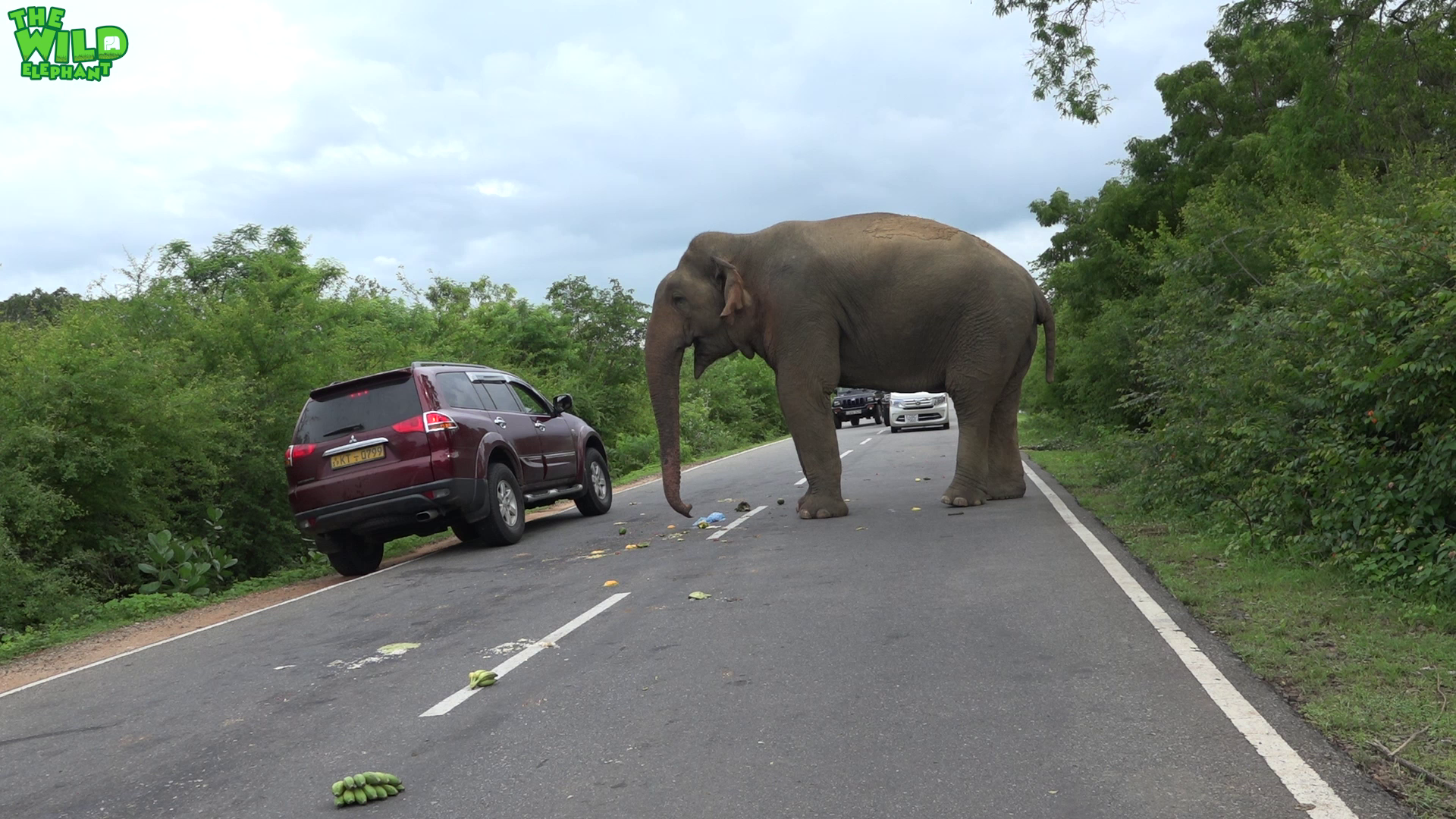 Many people who visit the Kataragama temple also visit other areas around, and they are all kind and generous to offer food to our beloved Sri Lankan elephants. In this situation, you can hear people shouting at the couple that got down to give bananas to the elephant. This elephant is known to attack people when they are vulnerable, especially when they are out on the road from vehicles.
If you ever visit the beautiful island of Sri Lanka, make sure to visit the Kataragama temple to gain blessings from the Kataragama Deviyo. You can also find more elephants in some locations mentioned below.
We humbly invite you to join us with a journey full of love and help to our treasured wild elephants in the paradise island of Sri Lanka.
Watch the full video here