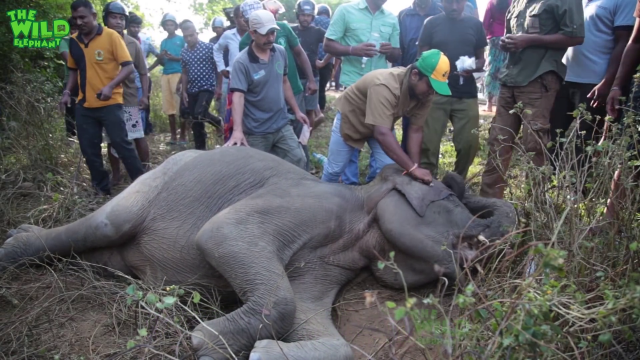 Elephant gets knocked down by a bus, gets treated and made alive
---
This video is about an elephant in agony because a bus hit her.  The vets came in with their vehicle fully loaded with medicine packed somewhere at the back of the scene to treat the wounded elephant. As they were trying to administer drugs to the elephant she was avoiding them away with her trunk, the doctors stepped back a bit and then moved forward again to continue with rubbing the ear medicine. She kept on shouting as the pain was much and she had injuries in her leg.
Elephant gets knocked down by a bus
They started giving the elephant drip while some massaged the body of the elephant.  They checked the mouth and applied for some medicine on the wounds. A lot of the villagers came to watch, one of the vet doctors sprayed water on the elephant and when one of the vet doctors was trying to spray medicine on the elephant she reacted negatively, she almost hit the vet doctor with one of her legs.
They gave her water enough and purred over her a lot to keep her comfortable. After making her comfortable they go a caterpillar to aid them in getting this elephant into a lorry. They transported him to a safer area that is suitable for an elephant and other wildlife.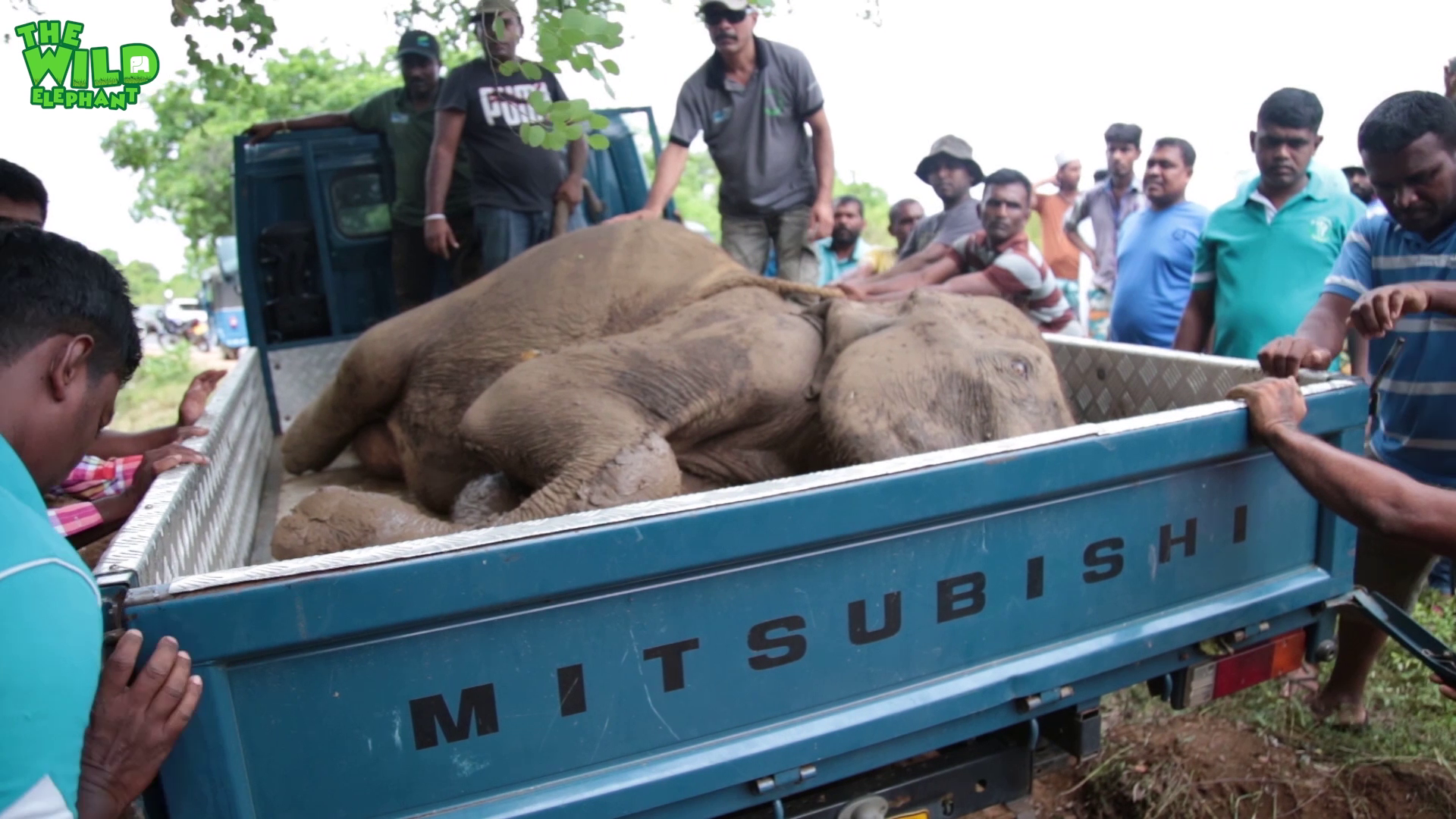 They treated her again, with injections and applicants over her wound. They treated her well and were around there till she will be able to get up. They kept her in water, as it is very comfortable for elephants to be in.
Watch the full video here