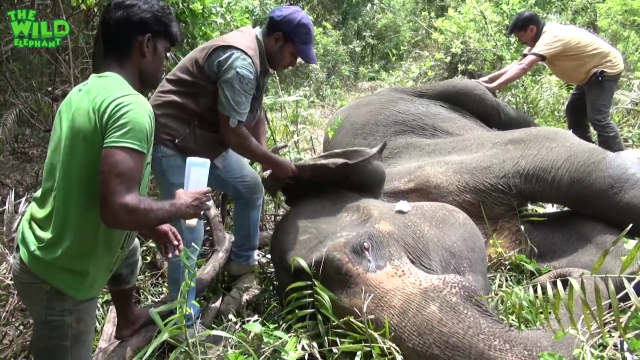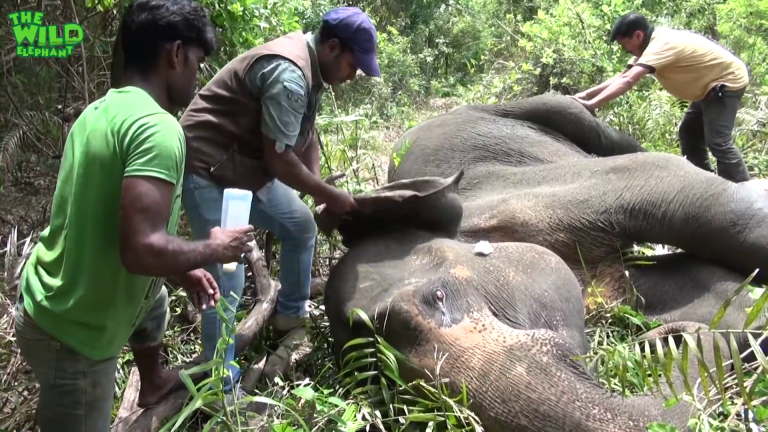 Combined Rescue Effort: A Timely Intervention To Save A Life
---
A wildlife rescue team spotted an elephant that wounded its legs. Two of the men began to load the gun with the tranquilizer so as to calm the elephant and give it immediate treatment. After being sedated the elephant lied on the ground calmly.
A Timely Intervention To Save A Life-The wildlife rescue team quickly gathered around this wounded elephant to work on immediate treatments. Small children and other villagers gathered around to see the treatment process.
They treated and cleaned its wounds. The wound was quite extensive and it was a deep cut. All through the procedure, the elephant laid on the ground. Initially, it tried to chase the men despite its wounded leg, but after a while, it succumbed to pressure. The vet's doctors took a lot of time to clean the wounds.
Some of the young boys who were villagers used a huge log to serve as a wedge. This was to prevent the elephant from rolling over while it was being treated. The elephant is very weak to even get up properly after receiving proper treatments. It could walk for a little to struggle after all.
When medicine starts to take effect on its body, the elephant will start to feel better and will recover its strength in no time. All thanks to the veterinary doctors, wildlife and rescue team and of course, the locals. Without them, the elephant might have lost its chance to walk among the wilds again
Watch the full video here
Watch the full video on YouTube: Click here