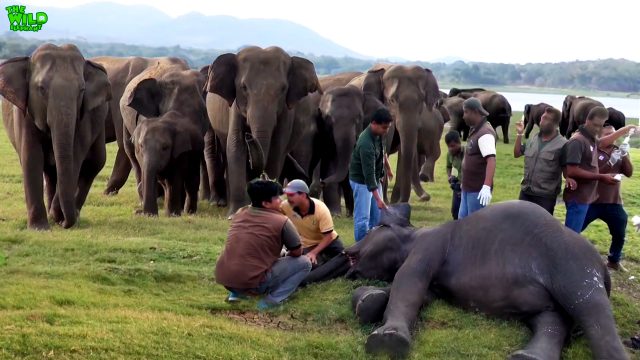 Elephants get rapid medical treatment for their sickness | lifesaving medical care for elephants
---
A group of wildlife health officers is preparing their injecting guns with the right medicine that will be used for injecting the sick elephants. They came to a field full of elephants that were free roaming around.
These wildlife rescue officers struggled to get a clear shot to sedate the sick elephant. They don't want to involve the whole group to keep the medical process trouble-free.
Elephants get rapid medical treatment for their sickness
The vets took their time vaccinating the sick while they kept selecting those who need medical care. Elephants are very defensive when they are in a group, so these wildlife officers had to be extra careful about getting too close to the group of the group coming back at them. Sometimes they had to retreat with their vehicle back to a safer distance.
These brave officers patched the sick by giving all the injections they require after medical check-ups. he sick elephant finally getting the treatments to wake up to join its colleagues 
Watch the full video here
Click here to read another mission about a sick elephant
Watch the full video on YouTube: Click here