A lost elephant calf is waiting to join a new elephant family
---
Do not be alarmed. This cute baby elephant calf was found lost within a hostile region. So many young elephants get lost, as they are very aggressive and adventurous in their behavior. This situation cannot be controlled as the island of Sri Lanka is connected with rural areas and jungles altogether. Wild animals have been relatively peaceful even with human population at their boundaries.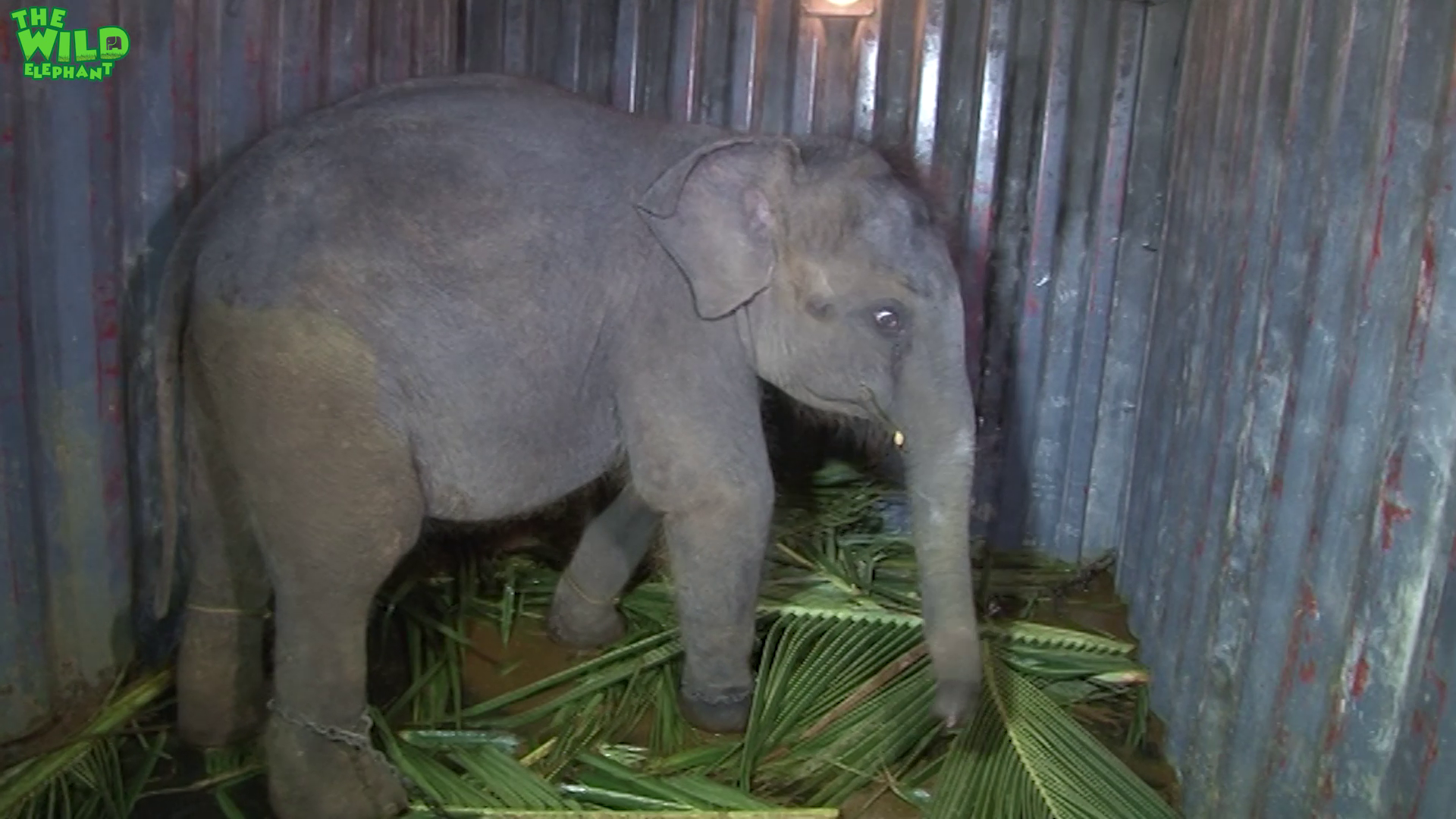 A lost elephant calf is waiting to join a new elephant family-Baby elephants are very aggressive in Sri Lanka, for some reason, all the baby elephants that our teams rescued ends up chasing after people, and it is often hilarious to see them run like that. People love elephants in the country, and they care about them a lot. Only a few percentages of the people are against these animals, due to them raiding crops very often making them losses. It's easy to get separated from their herd as the density of forests are very high away from Colombo.
Wildlife officers have taken this calf to a conservation site and are waiting until the morning to introduce the elephant calf to a new herd of elephants. This elephant will be taken care of by the authorities and will receive medicine and proper monitoring as well, complete safe from village traps and other hunters who might cast shadows over them.
A baby elephant gets a ticket a conservation site, waiting for the sunrise.
Watch the full video here