The baby elephant was wounded by a jungle trap
---
This video is about a wounded baby elephant, and how a wildlife team treats him. A jungle trap wounded the baby elephant. it was moving with an elephant herd. The wildlife team has come to take care of it.
The baby elephant was wounded by a jungle trap
They are trying to get the baby elephant away from the herd. The elephants are eating grass with the baby elephant in their midst. The team fire shots in order to break the herd apart.
The herd of elephants has started to separate. The baby elephant is alone with his mother now. The wildlife team is trying to separate it from the mother, but the mother is protecting her baby. They fire shots to keep the other elephants away and corner the baby elephant and his mother.
The baby elephant and his mother are now alone in one part of the jungle. The wildlife team tranquilizes both mother and baby; with the aid of a tranquilizing gun. They then take the baby elephant away for treatment.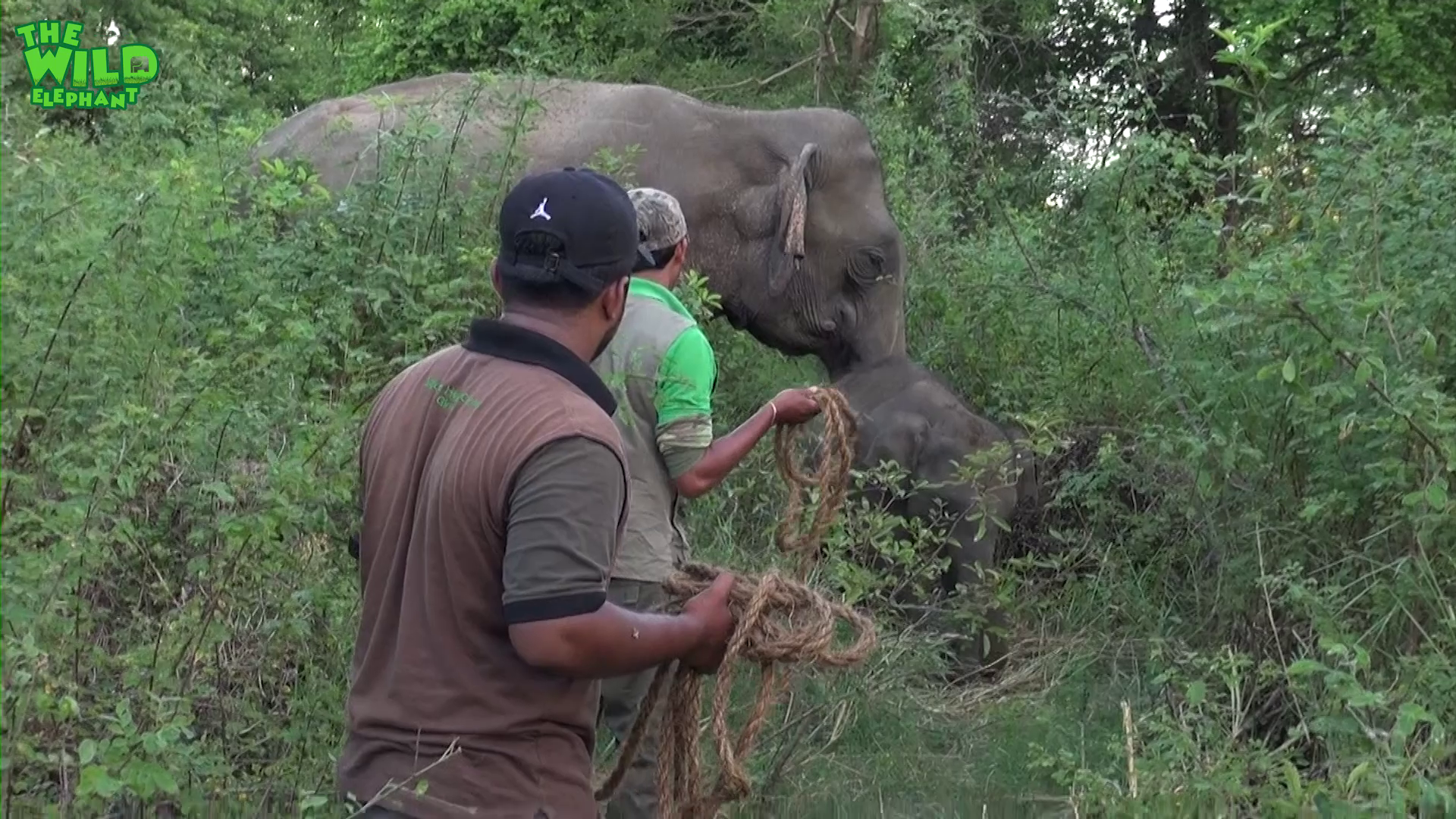 They put a rope around the baby elephant and tie the other end of the rope to their jeep. The baby elephant is in pains. They move it towards the jeep where they carry out the treatment. First, they remove the jungle trap from his legs with pliers. The trap has eaten deeply into the injured leg. They then clean off the wound and apply medicine to it. The baby elephant struggled as they administer the treatment. it took great effort to got it done.
After treating it, the baby elephant is allowed to go back to his mother. He moves very slowly, as his leg is still hurting. The mother elephant is still very weak, as a result of the tranquilizer. vets injected vaccines with medicine to help the elephant to regain the strength.
Watch the full video here :
Watch the full video on YouTube: Click here